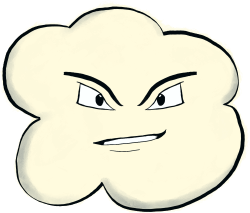 MeanCloud the Gamer
I'm a 44-year old man who plays a lot of games in his spare time. Infrequently, I will livestream what I'm doing but often I'm just playing with my group of nerds and sometimes make mods.
Some handy links:
Some of my mods:
Some common questions:
What's special about your live-stream?
Really, nothing. I'm just a guy playing some games and willing to hang out and chat about them as I play. If you want to hang out, cool. If not, that's fine as well. I don't run contests or anything, but I will occassionally have a drunken game session leading to many shenanigans.


What is your gaming schedule?
I don't have a set schedule for myself, but you can usually catch me between noon and 6pm US/Pacific, but also quite frequently in the evenings as well.


Why isn't your webcam on?
I don't always turn it on, especially if I'm just streaming to my Discord server.


What do you do for a living?
I'm a software programmer and own my own business. I am best known for developing and producing Media Center Master.


When will you play something else?
I'll consider taking a donation to change the game I'm playing, if there aren't many people invested in watching the stream. Here's my list of Steam games (no, I won't accept your Friend request, sorry).


What's going on in the background?
Probably nothing -- I don't share my office with my girlfriend, she has her own upstairs. Why are you watching my webcam anyway?


Can I contact you offline?
My contact information is out there... I'm pretty easy to find on Facebook and such, but I'd rather you keep it to Twitch.tv chatrooms or Discord. Follow me if you want notifications when I come online.